Afterparty
I worked as a Technical Game Designer at Night School Studio (the creators of Oxenfree!!) on their newest project Afterparty, coming out October 29, 2019.

Responsibilities:
Designed and scripted gameplay interactions in Unity.
Implemented quests from narrative design team's branching script using proprietary visual scripting tools and Unity editor tools including Timelines and Particle Systems.
Staged NPCs, camera movement, and environment animations for playable cutscenes.
Used Wwise to implement, update, and polish dialogue and sound effect audio.
The Under Presents


I worked as a Level Designer and Programmer on The Under Presents, an upcoming game from VR studio Tender Claws for the recently announced Oculus Quest.

Responsibilities:
Designed levels and scripted interactions using Unity and C#.

Created a level concept and pitch based on an outline from narrative designers.

Built out the level in Unity using existing tools and assets.

Scripted environment interactions in C#.

Made my own editor tools to streamline my level design workflow.

Implemented LODs to optimize my level for performance in VR.

Wrote detailed documentation for my designs, tools, and features.

Concrete Genie


I worked as a Game Designer on Concrete Genie, a recently announced action-adventure game created by a small internal team at PlayStation.

Responsibilities:

Created prototypes in Unreal Engine 4 using Blueprint visual scripting.

Worked with engineers to flesh out prototypes into full features.

Systems design for the main enemy characters.

Level design and gameplay interaction scripting for the tutorial level.


You can learn more about Concrete Genie here and in the interview below.


GrassDancer

GrassDancer is a 3D action platformer where you play as a tiny bug in a world that wants to eat you!
I worked as a level and technical designer on this project during 2016 - 2017.
Created a 3D action/adventure game with 5 classmates that was selected for the Dare To Be Digital study abroad program in Dundee, Scotland.
Brought multiple levels from concept to production.

Conducted playtests and used feedback to iterate on content.

Established and documented a level design workflow for other designers.

Designed a concise tutorial specifically for use in a festival setting.

Designed and programmed all UI.
GrassDancer was created in Abertay University's Dare To Be Digital competitition and shown at the SXSW Student Showcase.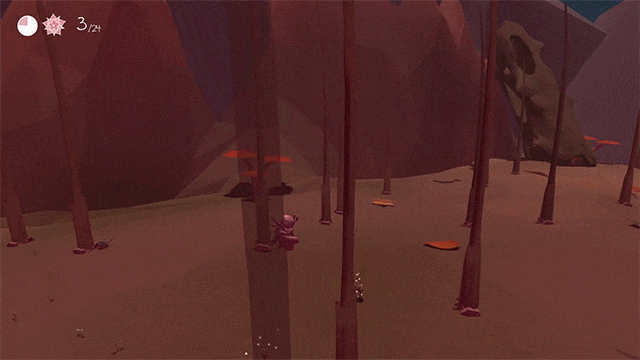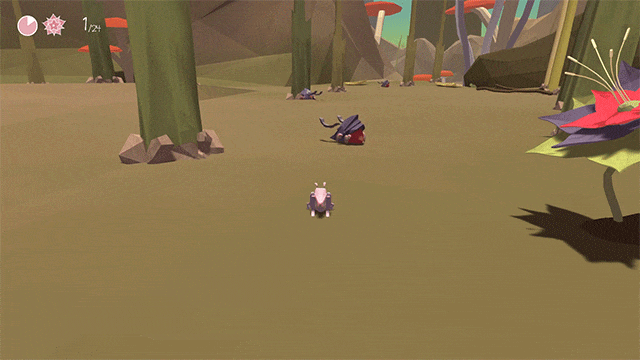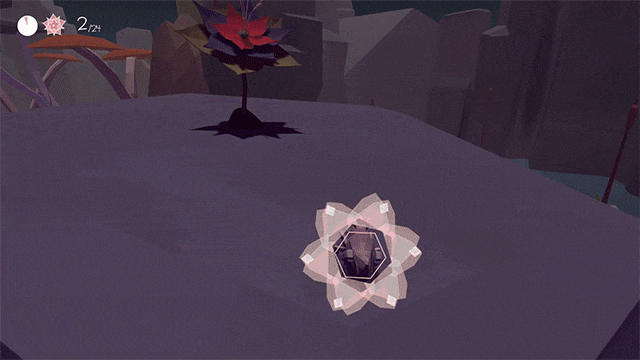 Game Jams
I love game jams as a way to push myself to make new and fun prototypes with my friends! Here are some examples I'm particularly proud of :)


The Daguerreotype Process


The Daguerreotype Process is a game made by myself and four other students hosted by USC and the Getty Center, a museum in Los Angeles. The theme of the jam was to make a playful experience that would help museum-goers look at the art in a different way.

Daguerreotypes were the first step toward photography as we know it today, and were made by making a silver plate light-sensitive and then exposing and developing it. My group chose to make a game that would teach people about that process in a playful, engaging way. Over the course of the game, the player creates and develops a "daguerreotype selfie."

The game won first place at the Getty/USC game jam where it was created.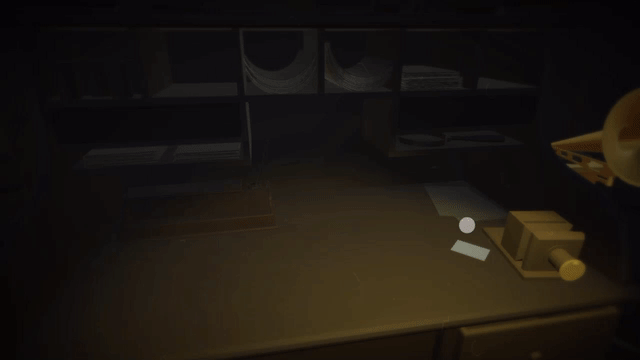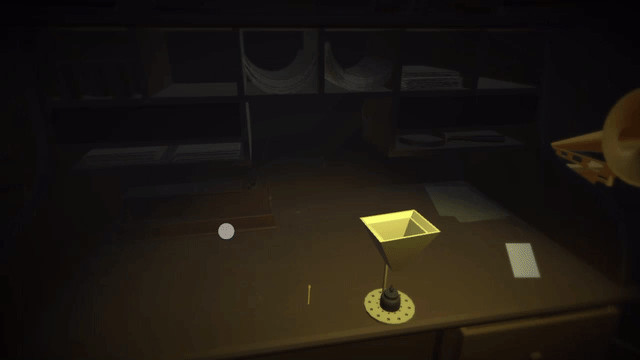 Your Network Is Your Net Worth

Your Network Is Your Net Worth is a word association puzzle game about using business phrases and Silicone Valley-type buzzwords to successfully "network" and gain professional contacts' business cards.

The game was initially created at the Global Game Jam 2016, where it won a judge's choice award. After further development and polish, it was selected to be shown at LA Zine Fest's interactive media showcase, Playdate.