Experimental Sketches


These are smaller projects I've made in and outside of classes. So far each has been made over the span of 2-5 days. The goal with these projects is to make something just a few minutes long that tells a story or expresses my views on a topic, while being polished enough for me to release. This page will be continually updated as I complete more of these smaller projects. So far, all of these projects have been made in Unity3D and I have done all the design, programming, and art.


Don't Look At Me
Don't Look At Me is a solo prototype I made for my final project in Experimental Games Topics class. It's a short personal game about presenting femme and going outside.
This project was a fun opportunity to learn more about the Unity UI system and creating editor tools that I used to lay out my 2D levels.
This prototype is available to download
here
.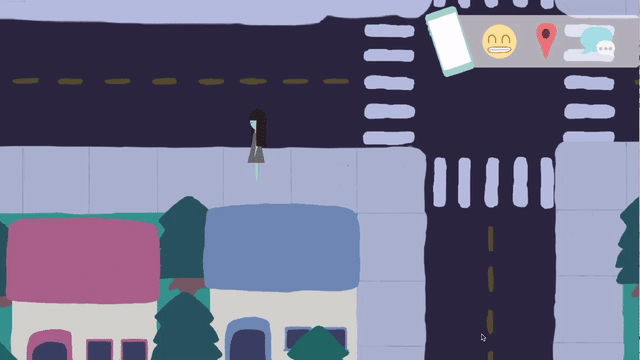 Soap Bubbles

This is a personal vignette game I made about a lot of the body issues I had in high school and to an extent still experience. My goal was to make something poignant that people could identify with, or would help them understand some of these issues better. Although the nudity is not at all sexual, the game is still probably NSFW.
You can download Soap Bubbles for Windows or Mac
here
.
Feel Better
This is a game I made to explore some of my opinions about prescription medication. I also wanted to see if I could make something more traditionally "game-y" and use that language to make something with a greater impact than just being "fun."
You can download Feel Better for Windows or Mac
here
.
I'm Listening


I'm Listening is currently a prototype I am developing into an interactive installation piece to be played in a gallery or festival setting. Players are prompted with a series of somewhat intimate questions, and can choose to respond with as much or as little as they are comfortable. After they have given their answers they are presented with a tree with several pink flowers. Each flower represents a person who has played the game, and the player can then click on each flower to read the anonymous answers of others who have answered the same questions they have.